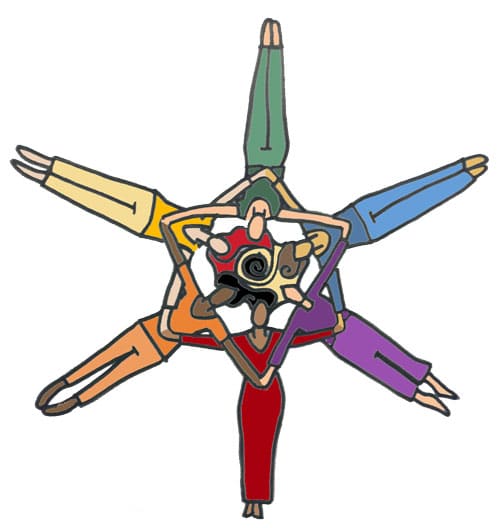 Create Sacred geometric art with human bodies. This is usually co-ordinated by someone outside of the circle, bodies are positioned in a large beautiful geometric pattern.
Joining together as a human network of loving intentions. 
These make beautiful and artistic photos from high above. This is a wonderful and complementary activity to HuMandalas.
---
---
Choose to Connect Culture!
Create HuMandalas!
Post your photos to open new possibilities...